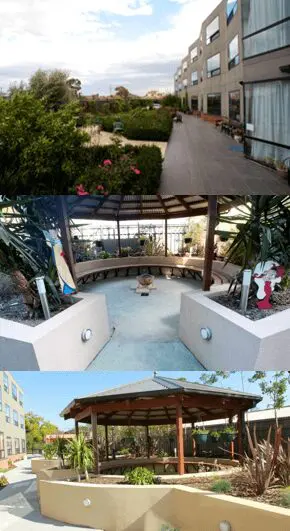 We provide residential high, low and dementia care services. Our service allows for 'Ageing in Place', which means that there is no need for residents to have to leave the facility should their care needs change.
Our environmental services team and care staff serve all resident's rooms daily.
Residents can enjoy the convenience of local businesses, and the Pascoe Vale RSL is just a 2 minutes' walk away!
Home features include:
Our home is recognised as an ageing-in-place facility, meaning you won't need to find somewhere else to live should your care needs change over time.
Our Palliative Care Program was created by our dedicated Dorothy Impey Home Palliative Care Team. We are proud of what we do to ensure that this challenging time is a special time when memories are possible for both the resident and their family.
The program is frequently monitored and assists staff to ensure that the needs and requests are being met. Special attention is given to the room's ambience, and we provide special bed linen, bedspreads, pretty live flowers, and aromatherapy accompanied by lovely soft music playing in the background that the person can connect with. Attention is given to ensure residents at this time are given the choice of their favourite food. All the care given is focused on what the resident and family would like. Family members can stay for support and are well catered for.
We work in conjunction with the Doctors and any other Health Professionals needed at this time.
Our Care Team help to ensure that religious wishes are also met during this time, including contacting the clergy to visit and provide pastoral care. Management also supports families with funeral arrangements. The program is set up to help our staff understand the needs and wishes of our residents during this important stage in their life. It is a special time when residents, staff and families support each other as we are all family.
Allied Health Professionals
Our team includes registered nurses and allied health personnel, personal care attendants, kitchen, laundry, maintenance, environmental activities and administration staff. We also provide access to many additional health services and social activities within the building and the broader community.
Enjoy the convenience of in-house professionals at your doorstep. Residents get to know our regularly visiting health professionals, providing a great service and friendly face.
In-house professionals include: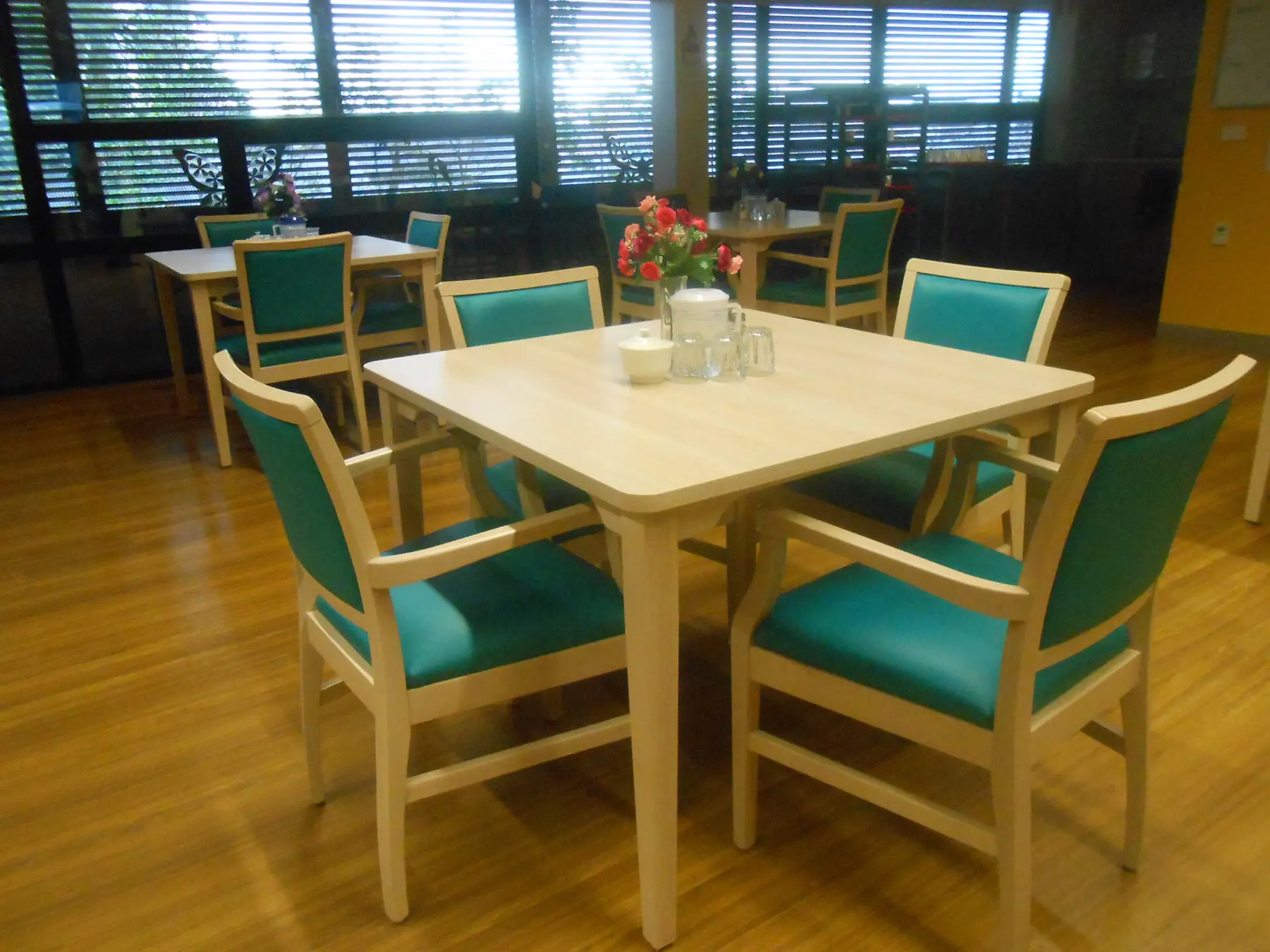 Our chef is also a qualified nutritionist and works alongside our dietician to cater to all residents' specific food likes and dietary needs with delicious and nutritious meals prepared daily and on-site. Special diets, including texture modifications that some residents need to follow for medical reasons, are adhered to very closely.
We have a four-week rotating menu, which is adjusted seasonally. Besides the three main meals a day, we offer morning tea, afternoon tea and supper.
To ensure satisfaction and service, the food menu is discussed at resident food focus groups and resident meetings and residents are encouraged to provide feedback on the meals. Food surveys are also given to residents, which allows them to provide anonymous feedback on the meals if they choose to do so. The menus are reviewed very regularly and are overseen by our dietician.
At the Dorothy Impey Home, we offer a diverse leisure and lifestyle program to cater to the many different residents living here.
Special events such as our Christmas party, Melbourne cup champagne lunches, viewing the race on the big screen, and other concerts and dances we have at home are held throughout the year. It also includes cultural and spiritual events such as Anzac Day services.
We have residents that enjoy being a part of our extended family and keep active through involvement in our fundraising efforts by assisting us in making crafts and knitting items for us to sell at our various fundraising stalls held throughout the year.
Regular activities include:
It is important to us that we encourage feedback from residents at resident meetings and focus groups on the types of activities and foods they enjoy and how we can improve.