We are a community-based not-for-profit aged care facility run by a Board of Management comprising volunteer members of Coburg Home for the Aged Incorporated. Donations are tax-deductible.
Our facility was named after long-term Coburg resident and Mayoress Dorothy Impey. With ladies from the Coburg Benevolent Society, Dorothy commenced a Meals on Wheels service for the elderly people in the area. Through this work, she saw a need for hostel-type accommodation, and it was achieved with Council, Rotary and Community support.
Opening its doors in 1971, the Dorothy Impey Home has provided care to the elderly citizens of the Moreland Community for over 40 years.
In 2009, a decision to relocate to O'Hea Street, Pascoe Vale, has allowed us to expand our capacity to accommodate the needs of 92 residents in a state-of-the-art facility. With the feedback from our residents and their families, our staff and friends of our home, we were able to incorporate features that give our residents optimal quality of life and maintain the homely atmosphere that many people comment on when talking about our home.
DIH is "resident-centred", and we value each resident's experience, life and achievements. We celebrate their special occasions.
We believe that our residents are entitled to the highest level of holistic care. As a service to meet the needs of residents with dementia, our staff understand that each resident's care needs are different and their behaviours and responses to different situations.
We actively support each resident's family to be involved with all aspects of care of their family member who resides with us.
DIH is proud of our focus on each resident's individual needs and rights. We respect the care and lifestyle choices and assist each resident to access their preferred level of interaction.
As a community-based organisation, we have had tapestries made by the College of Textiles showing the site's history.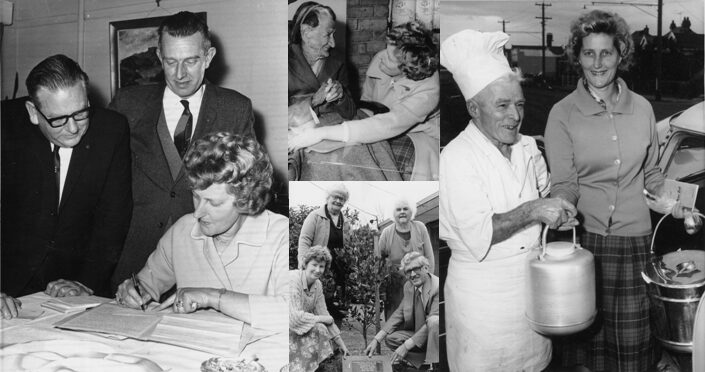 "We see the concept of aged care as 'entering a new phase of life. At Dorothy Impey Home (DIH), we not only look after a resident's physical needs but, importantly, feed their soul and spirit. It is evident in how the excitement of the new building is shared by everyone connected with DIH".
Heather Gray, Dorothy Impey Home's CEO, was almost born to the job. The daughter of the Home's founder, Dorothy Impey, had followed the strong family tradition of involvement with numerous community projects and charitable work from her early childhood when she started volunteering alongside her mother.
Heather worked at Kodak for 10 years in her early working life and later as a secretary in a local medical practice. She formally took up a voluntary role at DIH in 1971 after her mother passed away, stepping in to continue Dorothy's community work. In 1981 Heather started her professional involvement when she was appointed administrator.
Heather describes "community spirit" as the hallmark of DIH. This community spirit around DIH and the local community provides the vibrant, dynamic backbone to this caring community organisation. It makes DIH a unique and caring home for all our residents.
"We cannot be described as a 'facility' in the accepted sense. The almost seamless blending of residents, multi-cultural staff and volunteers have created an extended family.
"We see the concept of aged care as 'entering a new phase of life. It is evident in how the excitement of the new building is shared by everyone connected with DIH", Heather said.
In 1990, Heather's contribution to the community was recognised by the Australian community when she was awarded the Medal of the Order of Australia for service to the care of the aged and to people with intellectual disabilities.
In her limited spare time, Heather plays the piano and, with her husband Eric, is a keen ballroom dancer, an activity she has taught at the amateur level for some years.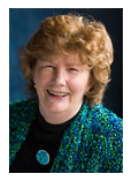 Chief Executive Officer
Mrs Heather Gray, OAM